Hello!
Today I am sharing some recipes I found on Pinterest that I think are realistic to try out AND look really cute! I have rediscovered Pinterest since I bought a house with my boyfriend because there are so many photos on there that inspire me. I decided to give it another try when it comes to recipes. I always stumble upon so many bakes that are looking beautiful but that seem highly unlikely for me to be able to make them look as good as it does on the pictures.
That's why I'm sharing some recipes that I believe everybody would be able to do. Guests and loved ones will be so impressed with these as well!
Birds Nest Meringue Cookies
I think these are lovely! If you would like to, you can even give the meringue different colours with food colouring. Immediately, I'm thinking these are great on their own, but would also look cute as decorations on a cake!
2. Mini Easter Layer Cakes
Okay, so you could follow this recipe or use it as an inspiration! You could cut out mini cakes out of every cake you like! I truly love the little bunnies on top, as you can chose which little chocolates you use.
3. Carrot Cake Bars with Cream Cheese Frosting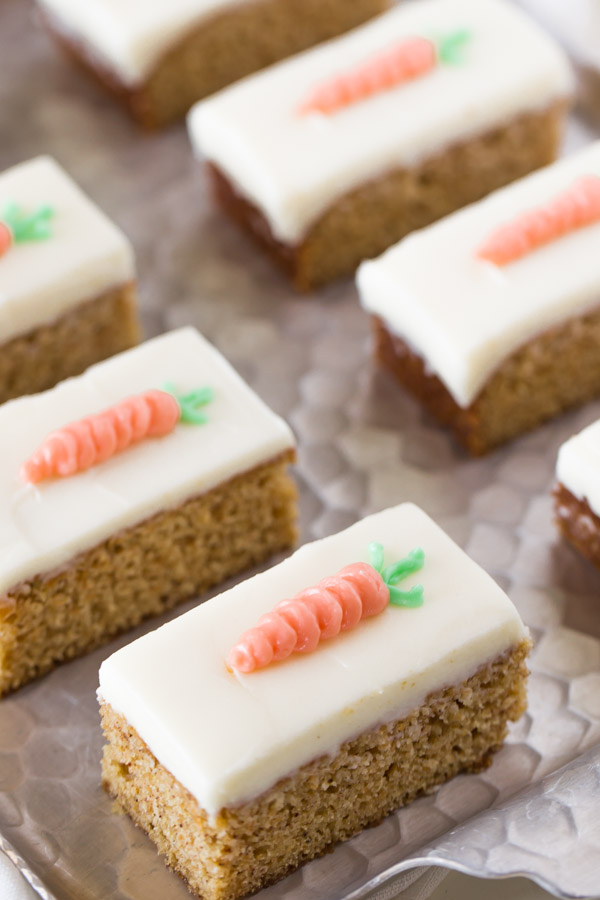 To be honest, I'm not sure if the carrots on top would be easy to do, but I think you could easily decorate the bars with something else like a little easter egg or something. Maybe it's possible to find pre-made little carrots in sugar or in fondant? I just really like the idea of the bars, I think it's different than what I usually bake. Since these are already cut into parts they're also easy to hand out to friends and family!
4. Chocolate Cadbury Egg Brownies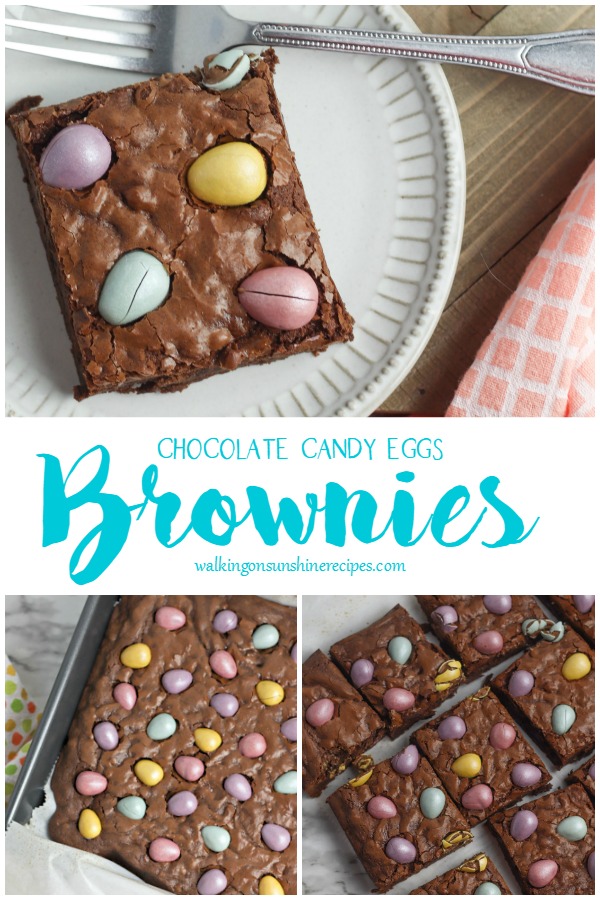 This recipe looks fun! You could use a mix or bake brownies yourself. Add the eggs at the end and it's done! It looks cute and I'm sure it will taste nice as well!
5. Easter Mini Lemon Tarts
I truly love these tarts! They are not necessarily for Easter but are nice for Spring in general. If you want to make lemon curd yourself, you could but if you don't have time or don't feel comfortable you could also buy at the supermarket.
PS: I will be baking cookies this week and decorating them so they look perfect for Easter! If everything goes well, I'll film it and put the video on my YouTube channel this week!
How are you celebrating Easter this year?
Love, Axelle